Electronics Cooling Package (ECP)
The Modine Electronics Cooling Package (ECP) is a complete thermal system solution that cools down the power electronics on the vehicle. The ECP can cool a series of component inverters and converters through multiple flow configurations.
Features and Benefits
12VDC or 24VDC brushless electric fans.
High performance and highly durable Modine PF radiator core.
Frameless design for lower complexity, cost, and weight.
Modine patented master control system.
Graphical user interface diagnostics for easy troubleshooting.
Master Controller converts vehicle CAN data for optimal cooling output.
Monitors and reports any pump or fan faults via the vehicle CAN.
Circulates cooling fluid through electronics and/or motor cooling loops using optional integrated pump.
Fully integrated environmentally sealed wiring harness.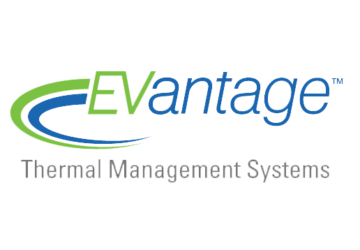 As you design the future of clean technology, Modine is ready to help with proven thermal systems engineered to quickly and seamlessly integrate into your design.
Contact Modine For More Information